In November 2012, PIP Photographer Andy Murch undertook an expedition through Chile to photograph the endemic shark and ray species that are present in this rarely explored region.
During the expedition, Andy was able to take some of the first representative images of the redspotted catshark (Schroederychthys chilensis) as well as a number of other endemic species of elasmobranches.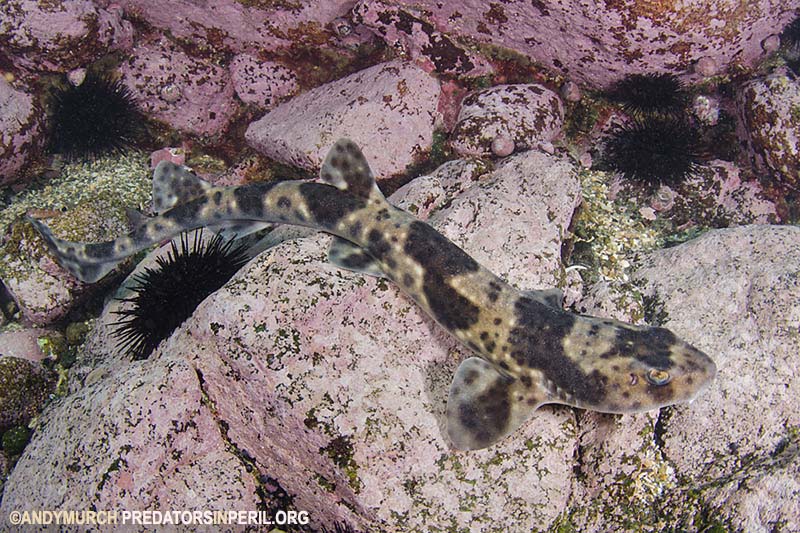 Although Redspotted catsharks are not yet listed as endangered, the IUCN lists this species as 'Data Deficient' meaning that more study needs to be done before a scientific evaluation can be reached. The IUCN cautions that it is taken as bycatch in inshore demersal trawl and longline fisheries. Consequently populations may be declining. The redspotted catshark is also a popular laboratory animal and over-collecting for research purposes may impact small, localized populations.
The images and video footage that Andy was able to obtain while in Chile are now available for future conservation initiatives when they become necessary.
Following is a short video shot during the expedition of redspotted catsharks in their natural habitat.