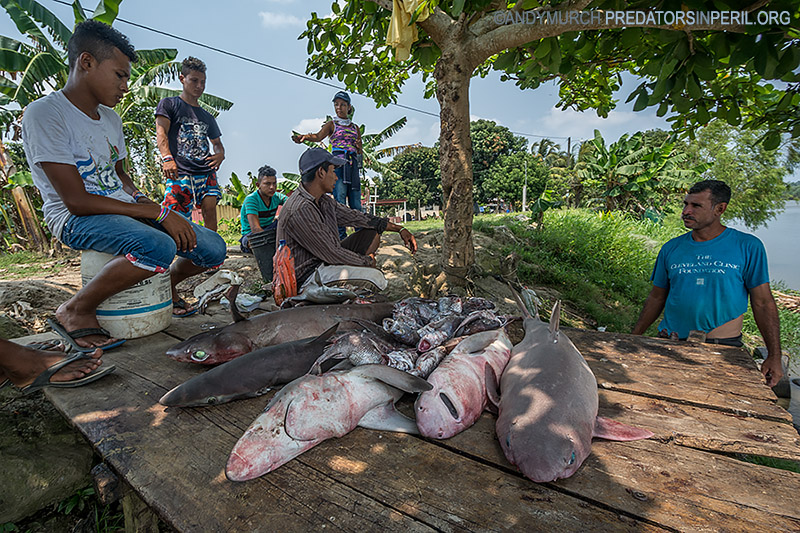 In the summer of 2016 PIP Expedition Leader accompanied a team from Fundacion Mundo Azul to record catch statistics and document in images the species of sharks that are caught in Atlantic Guatemala.
During the expedition, we were able to record a rare species of catshark not previosly recorded in Guatemalan waters. The images obtained during the trip were used to create posters and increase public awareness in the Guatemalan fishing communities in that area.
Read more about the work of Fundation Mundo Azul here: fundacionmundoazul.com
Although the whitesaddled Catshark is listed as Data Deficient by the IUCN, it's paucity and limited range indicates that it is vulnerable to overfishing and habitat destruction. It is an uncommon deepwater tropical catshark recorded from 274 to 457 m in the Western Central Atlantic where it is restricted to the continental slopes off Honduras, Colombia and Panama. Reaches at least 47 cm total length (TL) but nothing is known of its biology. Of no interest to fisheries at present and adults may occupy habitat unfavourable to trawling. Insufficient information available to assess the species beyond Data Deficient at this time.